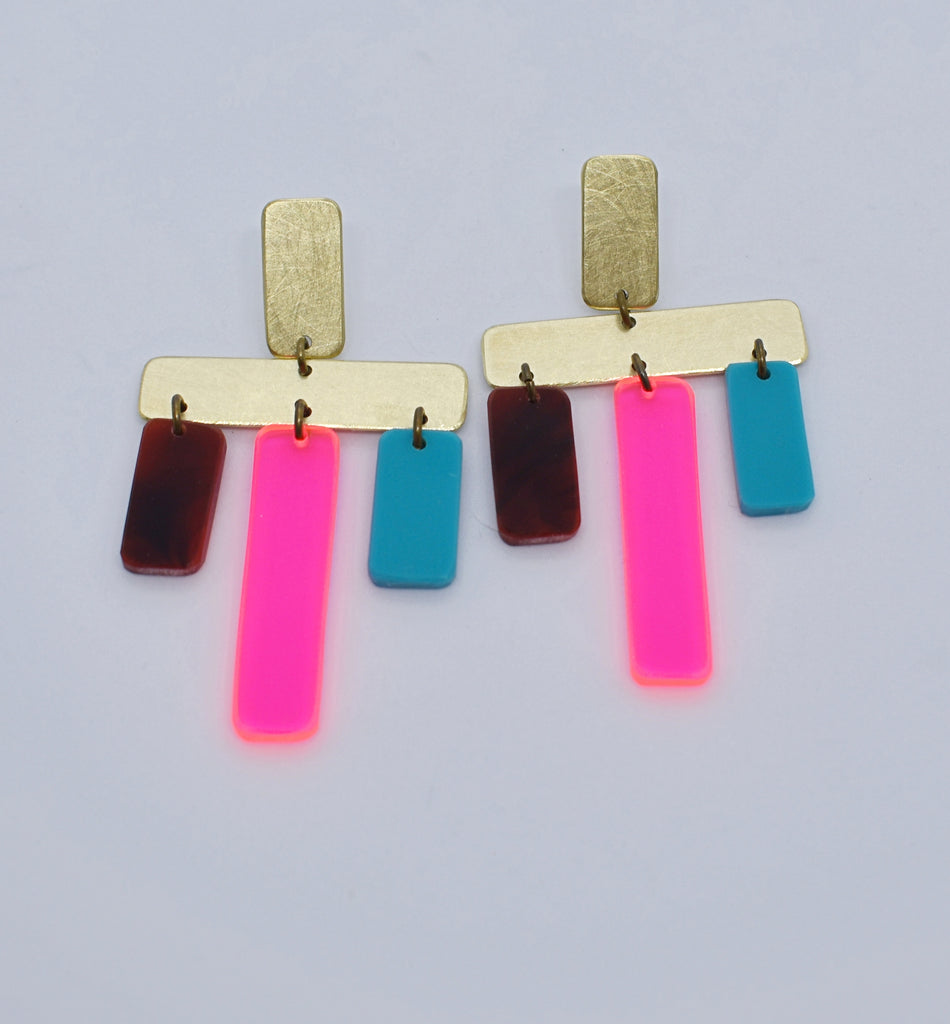 OAK Earrings - Mix 3
$76.00 $95.00
One of a kind earrings playing with balance and movement.  Brushed brass and a mix of tortoiseshell, neon pink and turquoise acrylic with sterling silver posts.  Total length 2.75".
One of a kind pieces are the result of minimal waste design.  All products are hand sawed and finished.  
Care notes: all brass is finished with wax, but natural patinas will occur over time.  Store in a box or bag when not wearing in order to maintain the finish.  Acrylic can scratch, especially the transparent colorways, please handle with care.